Italy is renowned for having one of the most delicious and enjoyable cuisines in the entire world. And it's for good reason! But one of the most special attributes of Italian cooking is the simplicity of its recipes. Yes, you read that right! Italian cuisine is generally formulaic and easy to recreate.
It's the quality of the key ingredients that makes all the difference. High-quality, fresh ingredients are what make Italian cuisine come alive.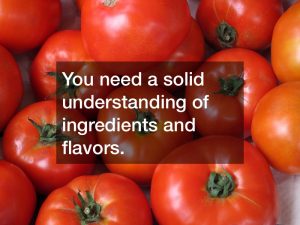 To recreate some of your favorite Italian restaurant dishes, you need a solid understanding of ingredients and flavors. Knowledge is power when it comes to cooking! While Italian cooking is composed of relatively few basic ingredients as compared to other ethnic cuisines, each ingredient plays a dominant role. You should understand the flavor profile of every ingredient and learn what specifically it does for the dish. You should also take the time to learn how each ingredient interacts with one another to create a cohesive, mouth-watering experience. There may be few ingredients, but each one is a heavy-hitter!
You should also understand the cycle of food freshness. Learn about when specific fruits, vegetables, herbs, and other plants are in-season. This is when their flavors will pack the most punch and will make your dishes sing.